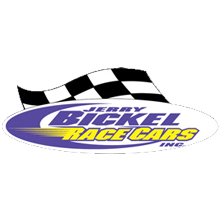 Jerry Bickel
Jerry Bickel produce aftermarket automotive chassis components and kits for race vehicles, their products are all produced and put together in a state of the art manufacturing facility in Missouri, America.

The team at Jerry Bickel believe that the true purpose of a race car is to win and they target all of their products to assist people in winning. Alot of the leading NHRA car teams use Jerry Bickel Chassis components in their vehicles to give them the edge they need for victory.

For all of your Jerry bickel needs in Australia contact our team at Superformance, we are the Australian Suppliers for Jerry Bickel Race Cars and we can source any JBRC product you need.

Jerry Bickel Race Car products include the following:
Air/Fuel Sensor Kits
Air Line & Fittings
AN Fittings and Line
Batteries, Mounts & Components
Bellhousing & Accessories
Body Mounts and Accessories
Bolts, NAS-Aircraft
Bottle Mounts
Brake Kits
Brake System Components
Car Covers
Carbon Fiber Components
Chassis Kits
Chassis Paint
Chassis tuning manual / Programs
Chromoly Tubing & Plate
Clevis, Weld-In
Clutch Accessories, Tools
Cooling System Components
CO2 Bottles, Regulators
Dashboards
Data Recorders and Accessories
Drive Shafts and Yokes
Driveshaft Loop, Enclosures
DZUS Fasteners, Tabs
Electrical
E-Z Lift Jack Systems
Fastener Hardware
Fire Suppresion Systems
Fuel Cells and Accessories
Flexplates
Fuel Pumps, Regulators, Filters
Gauges
Gears, Ring & Pinion
Headers, Header Kits &

Accessories

Hood Scoops and Accessories
Linkage - Throttle, Clutch, Brake

Master Cylinders
Morse Cables & Accessories
Motor Plates, Mid Plates, Mounts
Parachutes, Mounts & Accessories
Pedal Components
Plumbing Supplies & Tools
Push/Pull Pins
Quick Disconnects (Oil, Water)
Rear End Housings & Components
Rear Suspension Components
Rod Ends, Aurora
Safety Equipment, Seat Belts
Scales
Seats, Mounts &

Accessories

Shocks, tools &

Accessories

Specialty Components
Springs, Coil Overs
Steering Components
Starters, Tilton
Struts, Mounts and

Accessories

Tabs and Hardware

Tyres and Accessories

Tools

Tow Straps

Thirdmembers / Differential Centers

Throwout Bearings

Transmission Coolers

Transmission Mounts

Tube Adapters

Water Pumps and Accessories

Weight and Mounts

Wheelie Bars and Components

Wheels

Window Nets and Mounts

Windows and Accessories

Wing Kits

Wheel Tubs
Please
Contact Us
for information on these products.
---