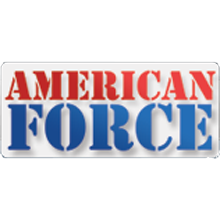 American Force Wheels
American Force Wheels are a tough built durable wheel from the USA. The guys at American Force strive to build the strongest wheels in the industry without harming style and they have done it.
American Force have a spectacular range of Large sized wheels suitable for mid size trucks in both dual ad single wheel options of 5 Lug, 6 Lug and 8 Lug.

There are multiple styles to choose from in all sizes upwards of 20" | 22" | 24" | 26" Wheels.

Below is a tiny sample of some of our favourite wheels created by American Force, to have a look at their full range check out their website with the link below.

American Force Wheels Website Link

Then contact the team at Superformance with the style and size you are looking for and we can source them for you.

American Force now produce their own Custom FP series of wheels or face plate series, which lets you customise your wheel look like never before. As seen below in the first two images the Fallout FP and Knight FP Series.
Have a look here: Face Plate Series Link.
With their face plates you can customise your wheel colour scheme by applying multiple alternate coloured faceplates on top of your wheels.
The plates themselves are an engineered laser cut piece made specifically for each wheel style, and then sturdily bolted in with Aeronautical grade M5 Bolts. The end result is a spectacular looking wheel to impress all your friends with.

Fallout FP Series in 8 Lug
Green and Black Face Plates
Knight FP Series in 8 Lug
Blue and Red Face Plates
Cluster Series in 8 Lug
Bolt Series Dually Wheels
in Black
Stripes Series Dually Wheels
in Chrome
Magnum Direct Bolt On Series
Dually Wheels in Black
Please Contact Us to purchase or enquire about these products.
---