Independent Front Suspension (IFS) Kits
Kits available for : Holden Torana 1969-1974 LC-LJ | Torana 1974-1980 LH, LX, UC | Ford Pickups 1928-1986 | Chevrolet Pickups 1928-1988 | Ford Falcon 1960-1966, XK, XL, XM, XP | Ford Fairlane (compact) 1962-1965

---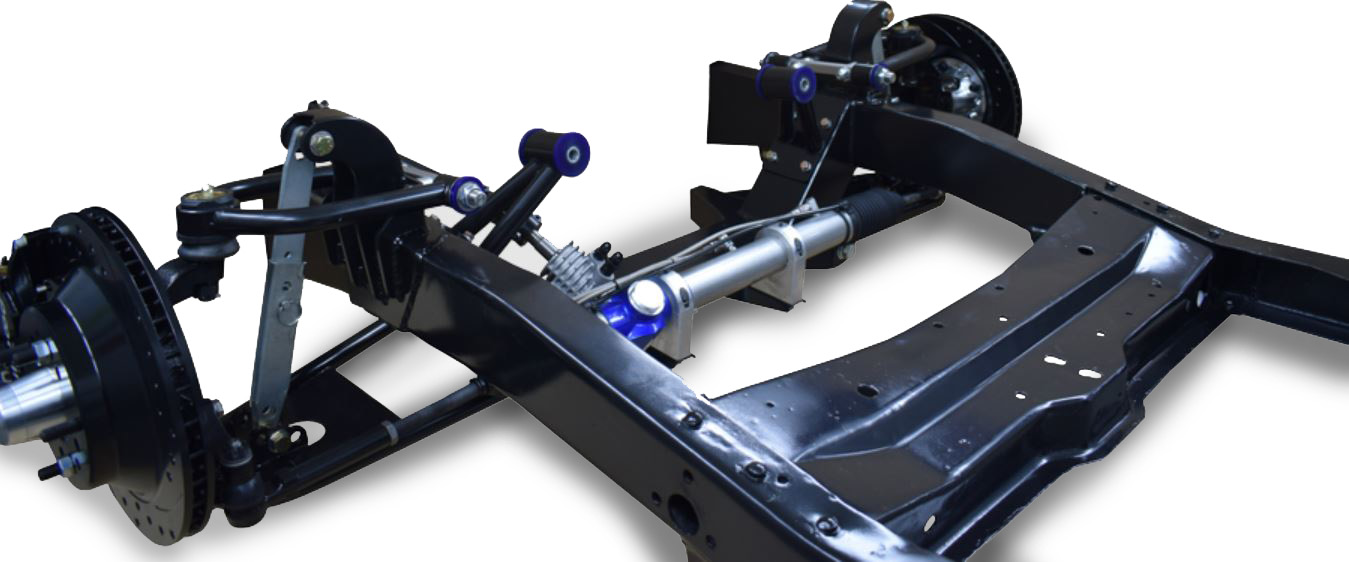 Superformance custom build quality IFS (Independent Front Suspension) systems for classic vehicles to imrpove handling, ride quality, and safety of your vehicle.
Our IFS sytstems are custom engineered and fabricated to the highest quality to transform your vehicle's old, outdated, and poorly designed front suspension into a that of a modern performance vehicle.
Our IFS kits are available for the following vehicles:
Holden Torana 1969-1974 LC-LJ
Holden Torana 1974-1980 LH, LX, UC
Ford Pickup Trucks 1928-1986
Chevrolet Pickup Trucks 1928-1988
Ford Falcon 1960-1966, XK, XL, XM, XP
Ford Fairlane (compact) 1962-1965
To purchase or enquire about Installation, please

Contact Us



What will an IFS do for my vehicle?
The suspension in a vehicle seperates the vehicle occupants from the ground. It is paramount for safety. Suspension absorbs irregularities on the road surface. i.e. The better the suspension, the better the ride for the occupants.
A modern IFS system offers many key benefits over earlier original front suspension designs. In older designs when one wheel hits a bump, it affects both wheels. This compromises the quality of the ride and can cause traction loss, which is exasperated at higher speeds. i.e Vehicle stability is affected by design.
With Independent Front Suspension commonly called IFS, each wheel moves independent of the other, which reduces the amount of traction loss and greatly improves the quality of the ride.
An IFS typically has lower unsprung weight than earlier designs. A quality IFS like the Superformance made unit, requires considerable research and development of the engineering mechanisms at play in the movement of suspension
---

Caster, Camber and Anti Dive all factored in at the time of Manufacture and considered in the design after extensive Industry consultation. Simple adjustment with premium shim adjustable control arm shafts means any competent Wheel Align shop understands how to set up. No bushed Rod Ends used which prematurely shorten bush life and no gimmicky eccentrics or camber bolts used which are either not understood or require major vehicle dismantling to set up and adjust correctly. The Alignment Industry spoke at length about what is available and we at Superformance listened.
If the IFS you are chasing is not listed, contact us as we may have another supplier to suit your model's needs, that is not listed online yet.
Note: We sell imported IFS kits ex USA from well known Manufacturers such as Chris Alston Chassisworks, Heidts, Scott's Hotrod, Total Cost Involved and others.
To purchase or enquire about Installation, please

Contact Us

now.
---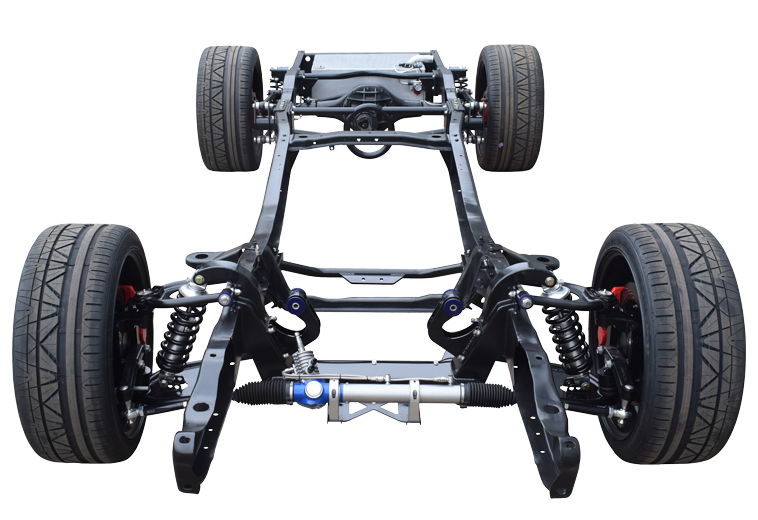 ---