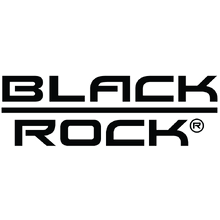 Black Rock Wheels
Please Contact Us to purchase or enquire about these products.

Black Rock produce wheel designs with a purpose for off roading, their motto is choose a different path and that is apparent through their selection of wheel designs they provide. All of their wheels are still made in the USA unlike alot of their competitors, if you need a strong and versatile wheel for offroading or just for durability, try Black Rock wheels.
Black Rock produce a large range of wheel styles in a few different options such as Aluminium Wheels with sizes ranging from 15inch to 20 inch, including multiple offset and bolt pattern options 5 bolt, 6 bolt, 8 bolt. Steel Wheels in either a positive offset for later model vehicles, or steel wheels in a negative offset. Also they have a Toy Hauler Collection specifically for trailers.

Superformance can supply any Black Rock wheel needed, we have been supplying Black Rock wheels for several years now and have never had an issue with quality, these wheels are tough and versatile.

To have a look at the different wheel options available for your vehicle, check out the Black Rock Wheels Online Catalogue by clicking the following link: Black Rock Wheels Lookup Link

Below are an example of a small number of Black Rock Wheels, see the whole collection available on the above link.
Intruder 910S Wheel
Aluminium Wheels Series
8P Series 937 Wheel
Positive Offset Steel Wheels Series
Lobo Series 950 Wheel
Steel Wheels Series
Type D Series 909B
Aluminium Wheels Series
Viper Series 900B
Aluminium Wheels Series
Yuma Series 908m
Aluminium Wheels Series

Please Contact Us to purchase or enquire about Black Rock products.
---