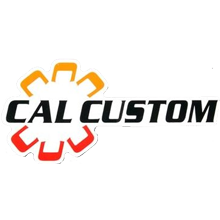 Cal Custom
Cal Custom produce aftermarket automotive engine dress up parts and accessories for a wide range of street rod / street machine applications; Products come in different materials such as chrome, aluminium and billet.
A list of products Cal Custom offers are as follows:
Air Cleaners, Scoops, Dash Knobs, Dipstick Handles, Electrical Switches, Exhaust Manifold Covers, Exhaust Side Pipe Plugs, Flywheel And Flexplate Dust Covers, Fuel Distribution Blocks, Fuel Pump Block-Off Plates, Fuel Tank Senders, Gauge Kits & Gauge Accessories, Ignition Coil Covers, Ignition Wire Looms and Separators, Oil Filter Covers, Oil Pans, Overflow Tanks, PCV Valves, Pedal Pads, Radiator Cap Covers, Sealed Beam Headlights, Speedometer Senders, Temperature Sender, Transmission Shift Knobs, Valve Cover Breathers, Valve Cover Fasteners, Valve Covers, Voltage Regulator Brackets and Covers, Wheel Adapters, Wheel Covers, Wheel Spacers and much more.

Superformance keep a large range of popular cal Custom products on hand instock at our store in Capalaba, Australia.
So if you need any Cal Custom accessories to improve your engine bay then contact the team at Superformance for all your Cal Custom needs.

Please Contact Us for information on these products.
---