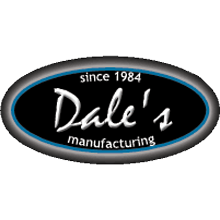 Dales Manufacturing Company
Dales manufacturing Inc are an aftermarket automotive company that produce the best grille shell in the Hot Rodding market for 1928, 1932 & 1934 Ford Hot Rod's and Restoration vehicles. They also produce several other components and pieces for early model Ford's and Chevrolet's.

Here at Superformance we keep Dales manufacturing grille shelles on hand for all the popular Hot Rod year models. If you need a Dales grille then contact the team at Superformance.

Please Contact Us for information on these products.
---