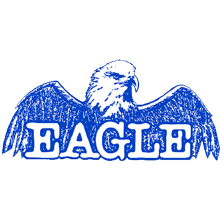 Eagle
Eagle are a large manufacturing company that produce quality aftermarket connecting rods and crankshafts.

Eagle have a large range of options available for automotive applications, with products such as:
Rods Standard, H-Beam and I-Beam to suit a range of journal sizes and different lengths.
Crankshafts in a range of balances and strokes to suit differing Horsepower applications.
Complete assemblies kits come with Crank, Rods & Pistons to suit a range of bore sizes and engine options

If you are after any Eagle products then contact the team at Superformance, we are an Australian dealer for Eagle components. We have been using Eagle Rods and Cranks in engine builds and we can source any Eagle product you may require.

For a complete list of Eagle products, have a look at the online catalogue below:
Eagle 2014 Catalogue (.pdf) 7.6Mb

Please Contact Us for information on these products.
---