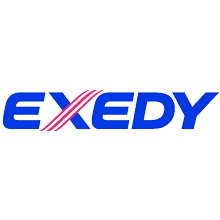 Exedy
Exedy Clutch are a large clutch manufacturer that provide clutch options for a huge range of automotive applications, including OEM replacement clutches, Racing clutches for the track, 'Sports Tuff' clutches for amateur drag/drift and circuit vehicles, 'Safari Tuff' Clutches for 4WD / Offroad applications, 'Truck Tuff' Clutches for American, Japanese and European Trucks and even 'Agri Tuff' Clutches for use on Agricultural vehicles.

Exedy Clutches cover almost all Japanese car manufacturers aswell as a majority of American and European Car Make's aswell.
To look at their OEM replacement clutch list check out the pdf below:
Exedy OEM Clutches 2014 Catalogue (.pdf) 3Mb

The best place to find Exedy Clutch components is at Superformance, we are an Australian supplier of Exedy Clutch components, we can source any exedy part you may require.

Please Contact Us for information on these products.
---