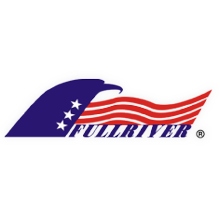 Full River
Full River Batteries are a Quality American made automotive battery manufacturing company that provide a large selection of batteries to the automotive world. Fullriver battery range includes:
DCG Series - Gel Battery for Deep Cycle Service
DC Series - AGM Batteries for Deep Cycle Service
HC Series - AGM Batteries for High Cranking Service applications
HGL Series - AGM Battery for Periodic Deep Cycle or Stand By Use
FSG Series - Gel Batteries for Solar and Remote Area Power Systems
FAT Series - Front Access Terminal Batteries for Telecom/IT Applications
HGXL Series - 2V Stationary Batteries
HGHL Series - AGM Batteries for High Rate Discharge Service applications.
To have a look at Full Rivers complete range of batteries to see sizing and ratings, check out their catalogue below
Full River Battery Catalogue
If you need a full river battery for your automotive car, pickup or bike contact our team at Superformance, we are an Australian supplier of Full River Batteries and we can source any battery product you may require.
Please
Contact Us
for information on these products.
---