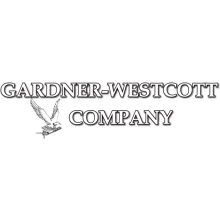 Gardner-Westcott Company
Gardner Westcott are an American Fastener manufacturer that produce high quality aftermarket fastener products for a wide variety of automotive applications.
Gardner Wescott's extensive product line includes:
Engine Dress Up Bolt Kits - available in a variety of finishes and head emblems including Chevrolet bow tie, Ford emblem, Pontiac GTO Emblem, Mopar emblem, Ford V8 emblem, flames, skulls and many more; refer to catalogue below for the complete list
Bolts - Body Bolts, Bumper Bolts, Carriage Bolts, Hex Caps, Hex Head Sems, Spinlock Bolts, Step Bolts and more
Nuts - 12 Point Nuts, Acorn Nuts, Push on Covers, Flange Nuts, Flexlock Nuts, Hex nuts, Jam Hex Nuts, Jam Nylon Insert Locknuts, Left Hand Thread nuts, Nylon insert Locknuts, Slotted Nuts, Wing Nuts and more
Screws - Allen Screws, Button Head Allen Screws, Button Head Torx Screws, Flat Head Allen Screws, 12 Point Screws, Ford Hinge Screws, Machine Screws, Sheet Metal/Woodscrews, Set Screws and more.
Washers - GW Washers, External / Internal /Ctsk AN Washers, Finishing & Flush Washers, Flatwashers & Lockwashers, High Collar Lockwasher's, Neoprene & Nylon Washers, SUper Washers, Wave Washers and more.
Other Assorted Products - Carburettor Studs, Chevrolet Bow Tie Product Line, Cotter Pins, Exhaust Manifold Studs, Electrical Terminals, Fittings - Brass & Chrome, Ford Hinge Pins, Hole Plugs, Holley Kits, Hose Clamps, Interior Kits, Licence Plate Kits, Line Clamps, Lug nuts, Muffler Clamps, Mustang Kit, Nutserts, Pipe Plugs, Spacers, Threaded Rod, Throttle Return Springs, Truck Bed Kits and more
For a complete look at Gardner Westcotts product line, have a look at their catalogue linked below:
Gardner Westcott Product Catalogue (pdf) 3.8Mb
Contact us at Superformance for all of your Gardner Westcott needs, we are a leading Australian supplier of all Gardner Westcott Products, we keep a large variety on hand and can source any part aswell.
Please
Contact Us
for information on these products.
---