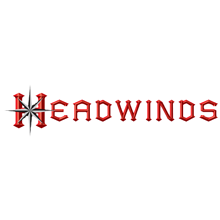 Headwinds
Headwinds are an American manufacturer that specialise in Custom Headlights. Headwinds create quality innovative headlights that feature smooth mirror finishes, no exposed bolts/rivets/flanges and are all made from Billet Aluminium.
They have an extensive range of Headlights and accessories to cater to all Street Rod and Hot Rod applications.

Superformance is an Australian supplier for all headwind Headlight products, we can source any part you need directly from Headwinds, so contact us today and enquire about a set of custom headlights for your Street Rod or Hot Rod.
Headlight brackets come in either a Chevrolet or Ford style mount
Headlights are available in three sizes: 7" inch / 5-3/4" inch / 4-1/2" inch
Headlight Housings can be engraved in three options: Smooth, Flames or Spider Web
Headlight Housing options can be seen in the image below
Headlight mounts come in a range of options, contact us for more info on the right mounts for your vehicle
Headlamps are available in all sizes with different options, contact us for more info
All Headlights can have an external Turn Signal on the same mount, they come in 1-3/8" inch / 2" inch / 3" inch
in either red clear or amber lenses.
Also Headlight accessories and replacement parts are available
Featured below are the Headlight housing options available from Headwinds custom headlight range.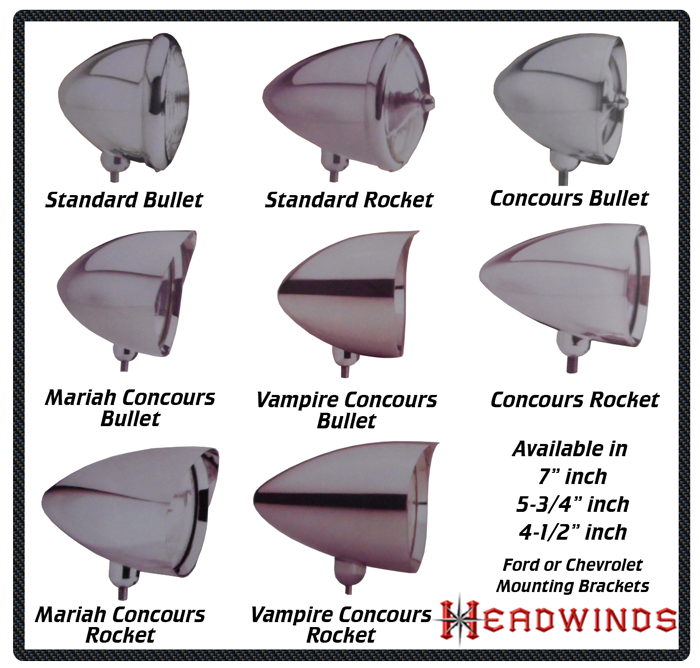 Please
Contact Us
for information on these products.
---