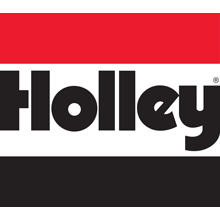 Holley
Holley are well known for their performance aftermarket Carburettors, they produce top quality and performing Carbies for an enormous range of vehicle & engine applications. If you need a Carburettor for your Street Rod, Muscle Car, Street Machine, Hot Rod, Drag Racer or any other vehicle, then your best option is to use a Holley. Contact the team at Superformance to enquire about Holley Carburetors.

Holleys products work on a huge range of vehicles and engine models, including but not limited to: Cadillac,Chevrolet, Chrysler, Dodge, Ford, GMC, Hummer, Lincoln, Mercury, Pontiac, Toyota and many more - refer to the Holley Catalogue below to find the right part for your vehicle.

Holley produce the following types of carburettor:
Two Barrel Carbies (2-bbl)
Four Barrel Carby (4-bbl)
Vacuum Secondary Carburettors (Vac Sec)
Mechanical Secondaries Carburetor's ( Double Pump)
Sample Holley Carburettors featured below
Mechanical Secondaries
(Double Pumper Carburettor)
Holley Street Avenger
Carby Polished
Holley Ultra XP Carb
in a black finish

Holley Multi-Carb

Setups are available
For a complete list of products available from Holley their Catalogue can be found here: Holley Performance Products Catalogue (.pdf) 18Mb

Please Contact Us for information on these products.
---