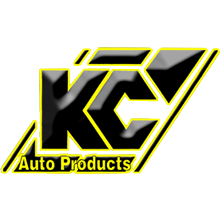 Kilkenny Castings
Kilkenny Castings are an Australian manufacturer of aftermarket automotive products they produce a select range of Engine Components for a large range of Australian vehicle applications.

Here at Superformance we have been using Kilkenny products since its beginning, they produce top quality products that in some cases can not be found elsewhere. Contact us to source and supply you with any Kilkenny products you may need, we are a Brisbane based supplier of Kilkenny products and as such can supply any products Australia-wide or even ship overseas.

Kilkenny Castings Product Line is as follows:
Thermostat Housings
Brass Adaptors
Brass Unions
Inlet Manifolds
EGR Carby Spacer
Alloy Rocker Covers
Belt Tensioner Pulleys
Timing Covers
Water Pump Back Plates
Kilkenny products are to suit a wide range of vehicles for the Australian market such as:
Ford, Holden & Holden-Nissan applications, Mitsubishi, Leyland, Hillman, Nissan, Toyota, Mazda, Rambler, Subaru, Volkswagen, Honda, Volvo, Hyundai, Daihatsu and Triumph TR
Please
Contact Us
for information on these products.
---