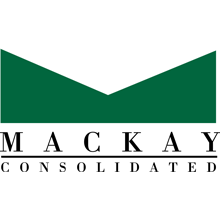 Mackay
Mackay are an Australian manufacturer of Rubber products, they produce a wide range of rubber components for a huge variety of products including automotive products that we here at Superformance use and supply. We are a Brisbane based Mackay Rubber & Hose supplier, we can source any Mackay product required for your vehicle. Contact us today and enquire about Mackay Rubber products for your vehicle.

Mackay Rubber Automotive products include:
Vibration Isolators
Rubber Seals
Radiator Hoses
Rubber Hose
Engine Mounts
Suspension Bushes
Engine Hoses
Rubber Design
Pedal Pads
Exhaust Mounts
Rubber Buffer
Rubber Bellows
Conical Mounts
Rubber Injection Moulding

To find a specific Mackay Rubber automotive product for your vehicle, have a look at Mackay's online application lookup with this link: Mackay Rubber Online Application Lookup

Please Contact Us for information on these products.
---