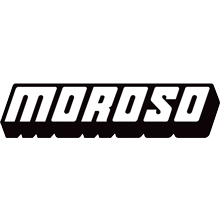 Moroso
Moroso are an American owned company that manufactures aftermarket products for the automotive industry, specialising in Engine components and Oil Pans, Moroso produces top quality products in a wide range of areas for automotive applications.

For all your Moroso needs contact our team at Superformance, we are Australia's leading supplier of Moroso products and we can source & supply any Moroso product required for your vehicle. Contact us today and enquire about Moroso products for your vehicle.
Moroso Product Line includes:
Oil Pans
Oil Pan Accessories
Oil Pumps
Oil Pump Pickups
Vacuum Pumps
Oiling System Equipment
Accumulators
Air-Oil Separators
Tanks and Covers
Transmission Pans & Accessories
Chemicals
Fasteners
Brake & Wheel Equipment
Trick Springs
Motor & Transmission Mounts
Cooling System
Mounting Brackets
Pulleys
Fuel System Equipment
Air Cleaners & Accessories
Exhaust System
Valvetrain Equipment
Valve Covers
Ignition Wire
Ignition System
Electrical System
Rear Axle Equipment
Sheet metal & Body Products
Steering
Tires
Replacement Parts

Please
Contact Us
for information on these products.
---