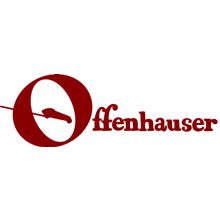 Offenhauser
Offenhauser are manufacturers of aftermarket intake manifold products for automotive applications. Offenhauser is based in America and all of their products are manufactured to a high standard to provide the best performance for your vehicle.
Offenhauser is a long lasting name in the motorsports industry, with of fifty years experience in the racing circuit as well as bolstering a history of record setting grand prix engines that outperformed all of their competition.

Offenhauser applies their knowledge and expertise in racing applications to provide leading performance intake manifold's for most common automotive applications including Ford, Chevrolet, Pontiac, Chrysler, Toyota, Datsun, Mitsubishi, Buick, Jeep and many more.

Find the right Offenhauser product for your vehicle by using their online catalogue featured here: Offenhauser Intake Manifold Catalogue (.pdf) 7.1Mb

Cotnact our team at Superformance for all of your Offenhauser product needs, we are Australian suppliers of Offenhauser and we can source / supply any Offenhauser product requried for your vehicle.

Please Contact Us for information on these products.
---