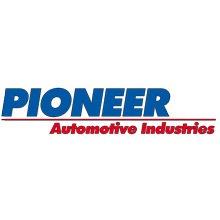 Pioneer Inc Automotive Products
Pioneer Automotive are American manufacturers of aftermarket automotive parts, they produce an abundant amount of automotive products in a wide variety of product categories including: Engine parts, Flywheels & Flexplates, Powertrain components, Harmonic Balancers, Performance Products, Oil Pans, Timing Covers, Mounts, Filter Kits, Transmission replacement parts and many more, See below for more detailed product information.

For all your Pioneer automotive products contact our team at Superformance in Australia, we are a Brisbane based supplier of all Pioneer automotive products, we keep a large range of their products on shelf to suit common V8 Chevrolet & Ford applications and we can source any product Pioneer manufacture directly as well.

Pioneer offer so many products they simply cannot all be listed, view Pioneers full product range with their online catalogues by following the link here: Pioneer's website Catalogue section

Please Contact Us for information on these products.
---