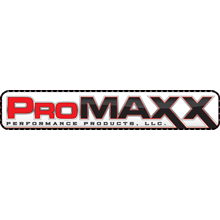 ProMaxx Performance Products
ProMaxx Performance Products are an American manufacturer of aftermarket and OEM replacement Cylinder Heads to suit a wide range of vehicle & engine applications. ProMaxx has taken over Patriot Performance Products and they now sell the original Patriot Performance Cylinder Heads as their own product, conveniently using the same part numbers for everyone's ease.

For all your ProMaxx Performance Product enquries contact our team at Superformance, we are Australian suppliers of ProMaxx Performance Products and can source, supply, and/or fit any Cylinder Head requried for your vehicle. Contact us today and ask about Promaxx Performance / Patriot Performance Cylinder Heads for your vehicle.
ProMaxx Performance Cylinder Heads available:
Big Block Chevrolet (BBC) Cylinder Heads available in 320cc & 360cc at different valve sizes.
Small Block Chevrolet (SBC) Cylinder Heads available in a large range of valve sizes to suit 185cc, 190cc, 195cc, 215cc & 225cc Intake port volumes to either a 64cc or 72cc Exhaust port volume.
GM Vortec Cylinder Heads in a 185cc/64cc available in bare or assembled
Small Block Ford (SBF) Cylinder Heads in a 5 angle 2.02/1.60/60cc
Ford 6.0L Cylinder Heads in a DSL 2003-05 18mm option in bare and a 2006-07 20mm option in bare
OEM specific replacement cylinder heads to suit a large range of applications, including popular American delivered & Japanese imported vehicles. Contact us for more info on specific OEM Cylinder Heads for your vehicle.

Please Contact Us for information on purchasing or installation of these products.
---