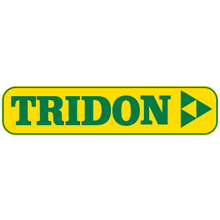 Tridon
Tridon is a large manufacturer of components for automotive applications including:
Automotive Caps - Fuel Caps, Radiator Caps and more
Battery Terminals & Accessories
Engine Management - IAC Valves, Knock/MAP/MAF/TPS Sensors
Flashers & Relays
Glow Plugs
Heater Fan Resistors
Hose Clamps
Ignition Components - Coils, Modules, Crank & Cam Angle Sensors, Pickup Coils
Switches & Sensors - Thermo fan switches, temperature switches, in car light switches etc.
Thermostats & Gaskets
For all your Tridon needs, contact our helpful team at Superformance. We carry a large range of Tridon products on the shelf at our Capalaba based Brisbane Super Store, we are Australia's leading supplier for Tridon performance parts, we can supply any Tridon product you are after.
Please
Contact Us
for information on these products.
---