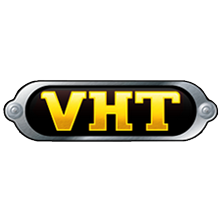 VHT
VHT is an after market automotive paint manufacturer that produces a large range of very high temperature paint coatings for a multitude of applications.
VHT Paint Australia
Here at Superformance we carry and can supply VHT paint products for automotive purposes. Our popular VHT product ranges include:
VHT Flame proof High HeatCoating
VHT Engine Enamel
VHT Primer
VHT Caliper Paint
VHT products are available in a range of colours, with popular options being: Satin Black, Metallic Black, Ford Blue and Chevrolet Orange.
Please
Contact Us
today for any VHT products.
---