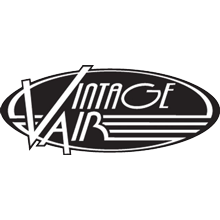 Vintage Air
Vintage Air are the original innovators of performance air conditioning for the street rodding industry. Established in 1976 Vintage Air has since grown to be a large manufacturer of an impressive range of air conditioning products that you will struggle to find anywhere else. Vintage Air's performance air conditioning products are designed for Street Rods, Pickup Trucks and Performance vehicles alike. With an extensive range of direct fit systems as well as universal fitting systems; Vintage Air will have the air-conditioning solution for you!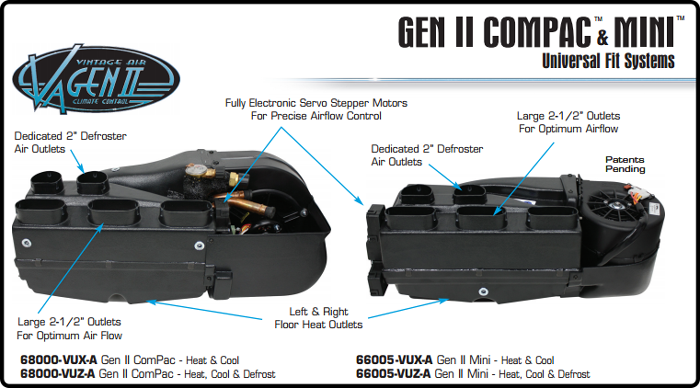 Vintage Air in Australia
Here at Superformance we like to use Vintage Air products on all of our Air Conditioned Street Rod builds as it's a brand we can rely on for performance and it's impressive range.
The Gen 2(II) Compac and the Gen 2(II) Mini universal fit systems are our most commonly used and sold products by Vintage Air. Available as either a Heat & Cool or with an optional Defrost system, these Gen II kits are definetly the way to implement a reliable air conditioning system in any street rod or muscle car.

Vintage Air Products include:
An extensive list of Sure Fit Systems to suit a range of early street rod vehicles, pickups and muscle cars. Including:
55-57 Chevrolet, 58-76 Corvette, 67-78 Camaro, 67-68 Firebird, 64-72 Chevelle & El Camino, 62-72 Nova, 59-64 Impala, 64-67 GTO/Lemans, 67-69 Firebird, 70-72 Cutlass, 70-74 barracuda, 64-70 Mustang, Chev/GMC Pickup in year models 55 thru to 87, 53-56 Ford F100, 66-77 Bronco and more.
Universal Fit Systems including the popular Gen II Compac & Gen II Mini Systems which we commonly use on our Superformance in-house builds
Evaporator units
Compressors
Condensers
Controller Panels & Accessories in a variety of styles
Louvre's Through Dash or under-dash options available in a range of styles including oval, round & rectangular.
Front Runner Engine Accessory Drive systems for popular engine models.
A/C Brackets & mounting hardware
Refrigerant lines, fittings, components and accessories and much more
For a better look at Vintage Air's complete range check out their online catalogue on their website. Here is a link Vintage Air online Catalogue
Vintage Air sample controller & louvre options below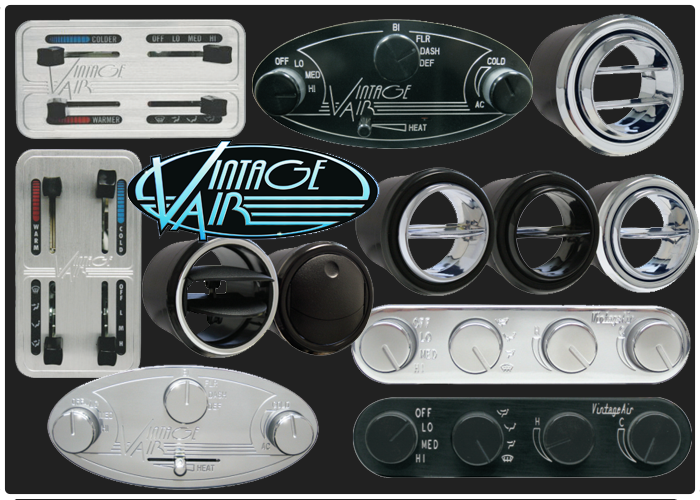 Please
Contact Us
for more information on these products.
---