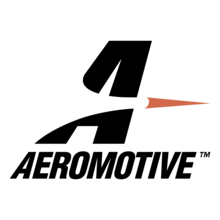 Aeromotive
Aeromotive Fuel System Products are premium USA made fuel components to suit anything from a stock street machine all the way up to a high performance drag vehicle.

If you need improved performance and reliability in your fuel system then Aeromotive has the fuel components you need to improve your ride, whether it be a fuel pump, fuel pressure regulator, fuel filter, fuel rails, fuel tank, fuel fittings, hose ends or fuel accessories; Aeromotive make it all.

Here at Superformance we are Australia's leading supplier of all Aeromotive parts directly imported from the USA, we can supply any Aeromotive part you require for your vehicle.

For a Complete list of Aeromotive products have a look at their online catalogue below, then contact the team at Superformance with the parts you need.

Aeromotive Online Catalogue (.pdf) 76.8Mb

Please Contact Us for information on these products.
---