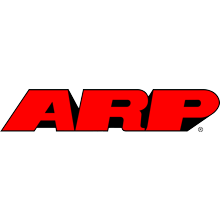 ARP
ARP is the name people in the automotive industry turn to when they want high quality products that won't fail under the most extreme of circumstances. Top racing teams in all leagues across the globe use and trust ARP Fasteners to secure their parts.
Here at Superformance we are an Australian Supplier for all ARP Parts and products, we can supply any of their products over the counter at our store in Brisbane, or we can ship direct to you worldwide.

ARP Produce top quality Products for a wide range of applications including but not limited to:
Air Cleaner Studs, Alternator Bracket Bolts, Assembly Lubricant, Automatic Transmission Pan Fasteners, Bellhousing Bolts, Bellhousing Studs, Bolts, Brake Rotor Bolts, Camshaft Bolts, Camshaft Drives, Camshaft Tower Fasteners, Carburettor Fasteners, Carburettor Fuel Bowl Screws, Chassis Tabs, Brackets and Components, Connecting Rod Bolt Protectors, Connecting Rod Bolts, Crankcase Housing Fasteners, Cylinder Head Fasteners, Differential Cover Fasteners, Differential Main Cap Fasteners, Distributor Stud Kits & Fasteners, Engine Accessory Bolt Kits, Engine Valley Cover Fasteners, Fastener Combos, Fastener Hardware Assortments, Flexplate Fasteners, Flywheel Fasteners, Fuel Pump Bolts, Fuel Pump Pushrods, Harmonic Balancer Bolts, Header Fasteners, Ignition Coil Bracket Fasteners, Intake Manifold Bolts, Intake Manifold Stud Kits, Lug Nuts, Main Cap Fasteners, Mandrel Bolts, Motor/Engine Mount Bolts, Nuts, Oil Pan Fasteners, Oil Pump Driveshafts, Oil Pump Fasteners, Pinion Support Fasteners, Piston Ring Compressors, Pressure Plate Fasteners, Pulley Bolts, Rear Motor Cover Fasteners, Ring Gear Fasteners, Rocker Arm Nuts, Rocker Arm Studs, Screws, Starter Bolts, Studs, Supercharger Fasteners, Thread Chasers, Timing Cover Fasteners, Torque Converter Fasteners, Valve Cover Fasteners, Washers, Water Neck Fasteners, Water Pump Fasteners, Weld-In Bungs and Fittings and Wheel Studs.

If you need any ARP products, then contact the team at Superformance.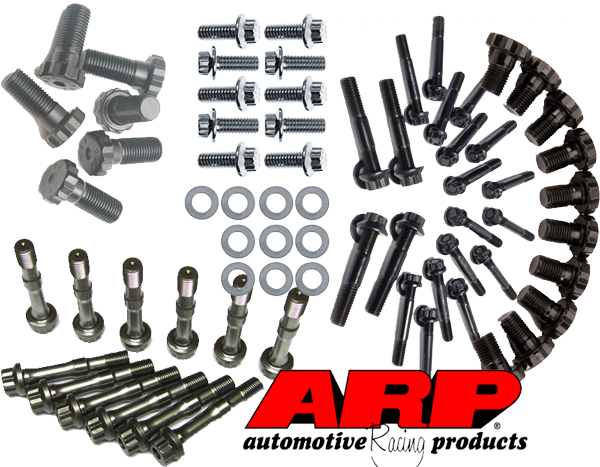 Please Contact Us for information on these products.
---