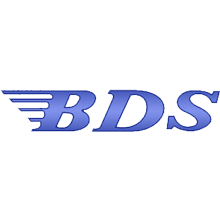 Blower Drive Service
---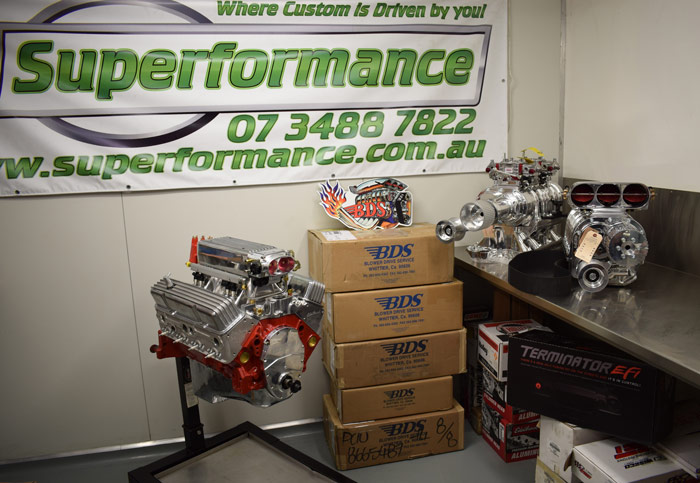 BDS Kits getting assembled at our Engine Room
Blower Drive Service are a supercharger manufacturing company that produces top of the line Blower kits and components for the automotive industry. Starting off in a one-car garage back in 1969 the business has grown to now have the largest modern manufacturing facility in the world when it comes to supercharging components.
BDS produce all of their blower components out of aircraft quality materials, using electronic digital machines to precisely create top of the line quality supercharger kits and components.

Superformance use BDS Supercharger kits on the majority of all our supercharged engine builds that we put together. We are one of the only Australian suppliers that can source and supply any Blower Drive Service Supercharger Component for your vehicle.
If you need a BDS Supercharger kit or any other BDS component, contact the team at Superformance.

BDS Produce Supercharger Kits in a large range of sizes, starting from an entry level 471, 671, 871, 1071, 1271, 1471 and all the way upto a monster 1671 Kit. Their Kits are available for a wide range of engine makes including Chevrolet, Ford, Chyrsler and Pontiac.
BDS produce not only Supercharger Kits, but also a range of accessories aswell such as BDS Scoops & Air Filters, BDS Fuel Injection Kits, Timing Accessories and replacement parts for their blower kits.
Blower / Supercharger parts, custom carburettor accessories, drive kit components, Blower / Supercharger Manifolds, Camshafts, BDS Supercharger Belts, Apparel and much more.

If you need a BDS Supercharger kit or any other BDS component, contact the team at Superformance.

Please Contact Us for information on these products.
---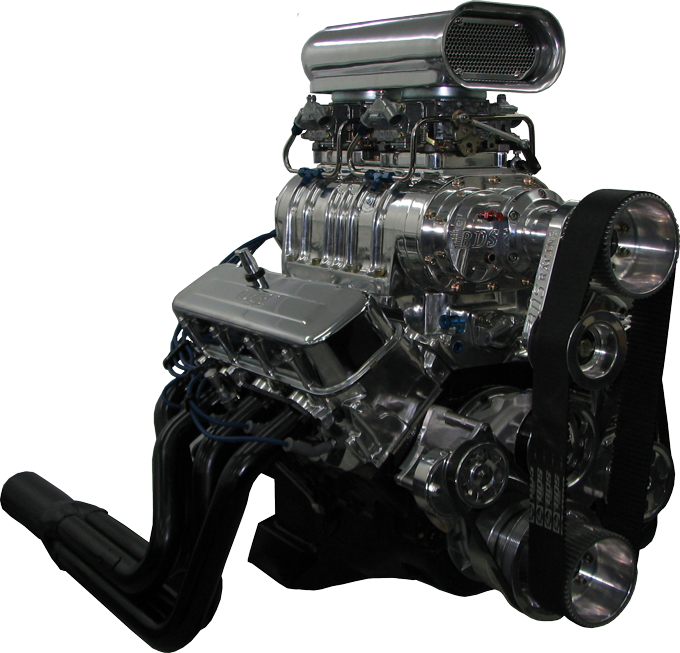 Superformance built BBC Engine with a BDS 8-71
Above is an image of an award winning 454 Big Block Chevrolet Engine we built at Superformance, which has been fitted to a daily driven 1957 Chevrolet 2-Door Coupe. For more information on the engine and car build have a look at our project page here: BDS Blown 1957 Chevrolet Sedan.

---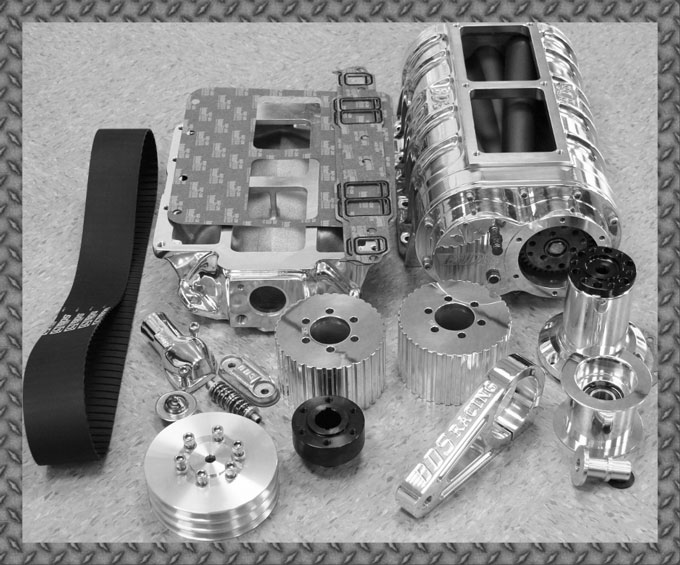 BDS 6-71 Stage 1 Supercharger Kit to suit SBC
Here is a sample image of a 6-71 Stage 1 BDS Supercharger Kit to suit Small Block Chevrolet Engines 265-350ci 3V.

BDS produce kits for many Ford, Chevrolet, Chrysler, Pontiac and more; contact us with your specs to find what best suits your engine needs.

BDS Kits do not use reconditioned cases or rotors like some other manufacturers, instead BDS use all new case and rotor components to ensure the highest standard of product in the world.
---