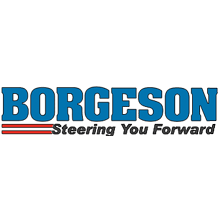 Borgeson
Borgeson manufacture and produce Steering components for the aftermarket automotive industry and have been doing so since 1914.
They produce top quality steering components such as: Borgeson Universal Steering Joints, Steering Shafts, Vibration Reducers, Saginaw Manual Steering Boxes, Steering Couplers & Adapters, Steering Columns, Column Drops, Floor Mounted Steering Columns, Tacho Mounting Cups, Power Steering boxes, Power Steering Conversion components, pitman Arms, Power Steering Pumps; Brackets and Hoses.

If you ever need Borgeson Steering components, then contact the team at Superformance, we can help you with your enquiries and sourcing of parts.

Please Contact Us for information on these products.
---