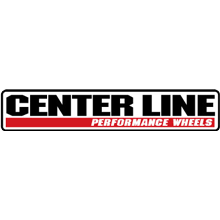 Center Line Wheel
Centerline Forged Wheels have been a wheel manufacturing company in the U.S. for over 30 years now, they have built their business up on the principles of superior quality, excellence in engineering and innovative wheel styling.
Superformance have been supplying Centerline wheels to Australian customers for many years now, we are proud to sell such a versatile and stylish product to our customers, Centreline produce wheels you can trust to last.
They produce wheels in all styles and sizes ranging from 14" upto 24" Wheels, with their popular Street Rod style being the Convo Pro.
If you are looking for a set of Centreline wheels, then contact the team at Superformance for all your Centerline enquiries and purchases.

To view the complete range of Centerline wheel styles and sizes available, have a look at the two following pdf links, the first one being the Centerline Wheel range and the second link is for their new wheels as at 2015.
Centre Line Wheels Catalogue (.pdf) 6Mb

Centerline have recently released a new batch of wheel styles this year, the new styles can be found on the link below.
Centre Line Wheels 2015 New Wheels Catalogue (.pdf) 2.4Mb

Alternatively you can look at the collection of Centerline Wheels on their website with this link: Centerline Wheels Website


A small sample of Centerline Wheels are featured below, to see the complete collection check out their catalogues or their website on the links above.
Qualifier
Competition Series
Classic Rodder
HotRod Series
Convo Pro
Street & Drag Series
Sun Ray
Sundance Series
Champ XL
Tomohawk Series
Grizzly HD in Black
Wilderness Offroad & Truck Series

Please Contact Us for information on these products
---