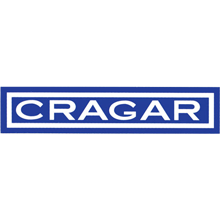 Cragar
Cragar are a wheel manufacturer in the US that create a fine collection of aftermarket wheels for the Street Rodding community. Cragar stays true to the muscle car era with their wheel styling, Cragar is synonymous with speed, performance, good times and adventure, if you want a way to improve the style on your vehicle look no further than Cragar Wheels.

Here at Superformance we can supply and source any Cragar Wheel product that you want. If you're in Australia and need a new set of wheels for your Rod, then contact the team at Superformance about getting a new set of Cragars for your vehicle.

To View the complete range of Cragar Wheels available, have a look at their website by clicking on the following link: Cragar Wheels Website Link


Below are a small sample of wheels produced by Cragar. To see the full range click the link above.
Cragar 600B w/

FWD Offset


Super Sport Series
Cragar 313 Smoothie
Steel Wheels Series
Cragar 610P 1-Piece Polished
Super Sport Series
Cragar 398 Soft 8
Steel Wheels Series
Cragar 510 Magnum
Vintage Composite Series
Cragar 701C 1 Piece Aluminium
Late Model Series

Please Contact Us for information on these products.
---