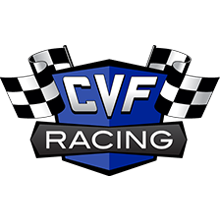 CVF Racing
CVF Racing is an American based company that manufactures a large range of dress up and performance replacement products for the vehicles we work on here at Superformance. With a large range of parts including Brackets, Pulleys, Water Pumps, Alternators, Power Steering Pumps, Serpentine and V-Belt Kits and much more. Their range is mainly targeted at American V8 applications including Chevrolet, Ford, Chrysler and Pontiac.

---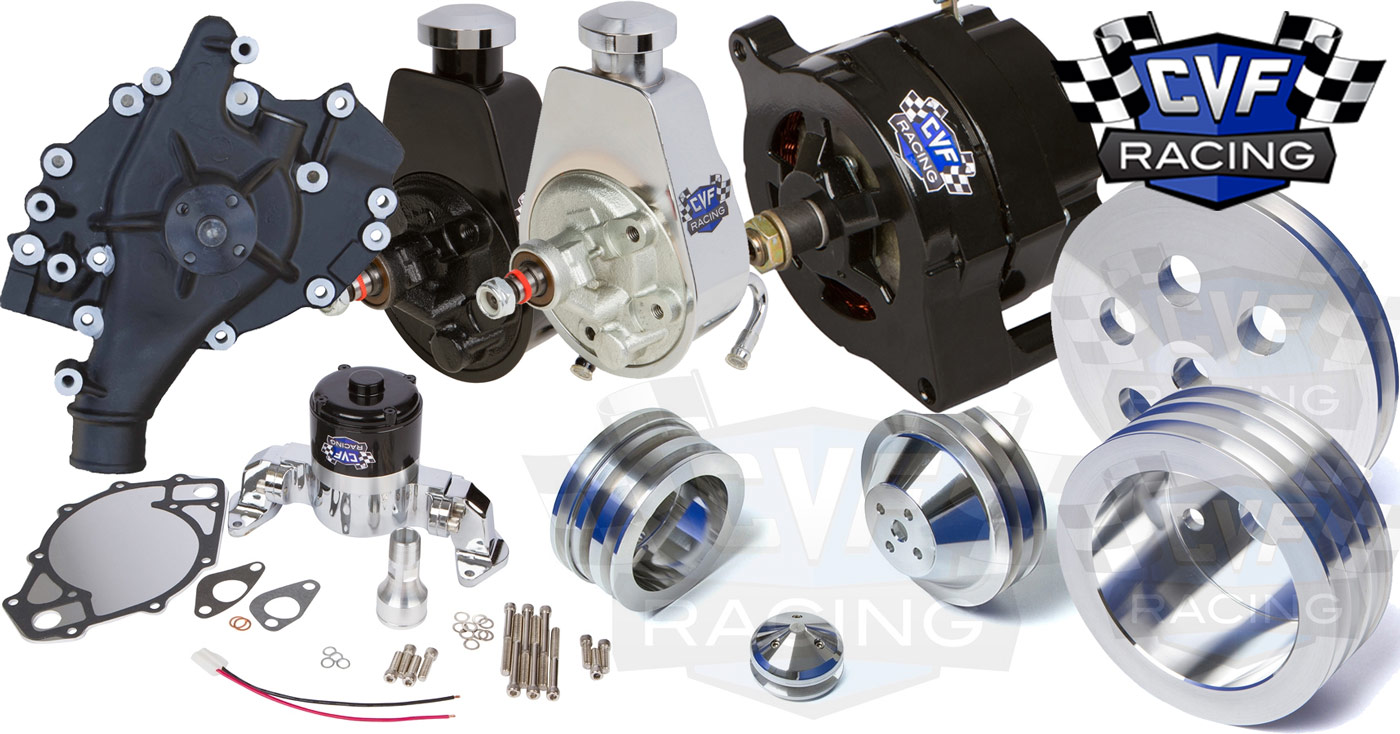 CVF Racing: Water Pump, Alternator, Power Steering
CVF Racing offers a large range of accessory and other dress up products for a multitude of engine variations.
Including:
Electric Water Pumps and Mechanical Water Pump Replacements.
Pulleys in single groove, double groove and triple groove for specific applications
Brackets for Alternator, Power Steering, Air Coniditioning, Water Pumps and more.
---

CVF Racing Ford Pulley & Bracket Options/Kits
CVF Racing produce a large range of Accessory Belt Driven kits inclduing their 8 rib Serpentine Beast kits, CVF V-Belt Setups aswell as individual Pulleys, Brackets and Belts. All products come in a polished finish or a black 'Stealth' finish; Contact our team at Superformance and enquire about CVF Racing dress up products for your vehicle.
---

CVF Racing Chev Kits Small Block, LS & BigBlock
CVF Racing pulley Kits are available with a range of options including with or without: Power Steering, Air-Conditioning.
With optional mounting positions varying depending on application, there are solutions for all projects.
Brackets are available for electric water pumps aswell as alternator re-locating.
---