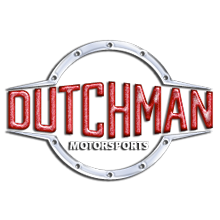 Dutchman
Dutchman Motorsports are an American manufacturer of Differential and suspension components for automotive applications.
Dutchman are one of the industry leaders when it comes to differential components, Dutchman products are all made to be of the highest quality with products such as: Axle's in stock replacement or aftermarket custom built to specifications, Differential Housing's and rear end components, Differential Centers and components – Detroit Lockers, Eaton Posi tracks, True Trac's, Full Spool's, Pinion supports, yokes, ring and pinions and more, Brake Kits and more.
If you want any Dutchman Motorsports components then contact us at Superformance, we can supply any Dutchman products you require in Australia.

Please Contact Us for information on these products.
---