Dynacorn
Dynacorn International is a leading manufacturer of classic and muscle car restoration panels and sheet metal products. They are an American based company with an extensive range of body panels, sheet metal and other classic muscle car restoration parts. Dynacorn specialises in Muscle cars and Street rods; offering products for the following vehicles: Chevrolet Camaro's, Chevy Chevelle's, Chev & GMC Pickups, El Camino's, Pontiac Firebird's, Ford Bronco's, Full size Chevrolet Sedans, Pontiac GTO's, Chevrolet Impala's, Ford Mustang's, Chevrolet Nova's and Mopar applications. Our helpful team at Superformance can supply you with all the Dynacorn products your Muscle Car / Street Rod needs, so contact us today and enquire about Dynaco

---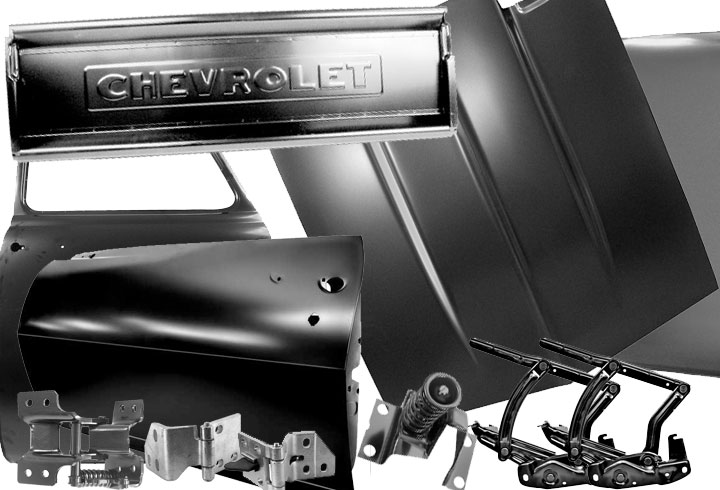 Dynacorn Sheet Metal Products
Dynacorns large range of Sheet metal products include parts such as:
Bed Panels & Floors, Door Shells, Door Skins, Door Hinges, Inner and Outer Fenders, Front Bumpers, Rear Bumpers, Window Frames, Inner Panels, Firewalls, Hood/Bonnets, Trunks and Trunk Lids, Quarter Panels, Radiator Supports, Roof Panels, Subframe components, Cowl Panels and much more.

---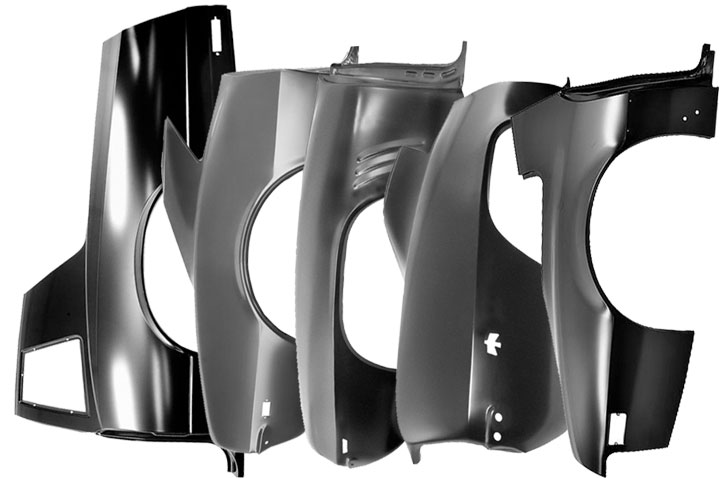 Range of Dynacorn's Quarter Panels Available
Dynacorn offers a select range of vehicle shells to suit specific years, these are popular models from Ford, GM and Mopar.
1965-66 Ford Mustang Fastback & Convertible options
1967 Ford Mustang Fastback
1968 Ford Mustang Fastback
1969 Ford Mustang Fastback
1970 Ford Mustang Fastback

1970 Mopar Dodge Challenger Coupe

1967 GM Chevrolet Camaro in Coupe and Convertible options
1967 GM Chevrolet Firebird Convertible
1968 GM Chevrolet Camaro in Coupe and Convertible options
1968 Gm Chevrolet Firebird Convertible
1969 GM Chevrolet Camaro in Coupe and Convertible options
1969 GM Chevrolet Firebird Coupe
1970 GM Chevrolet Chevelle Coupe
1947-50 GM Chevrolet Pickup Truck Cab
1955-57 GM Chevrolet Pickup Truck Cab
See sample images below of the dynacorn bodies manufactured.
---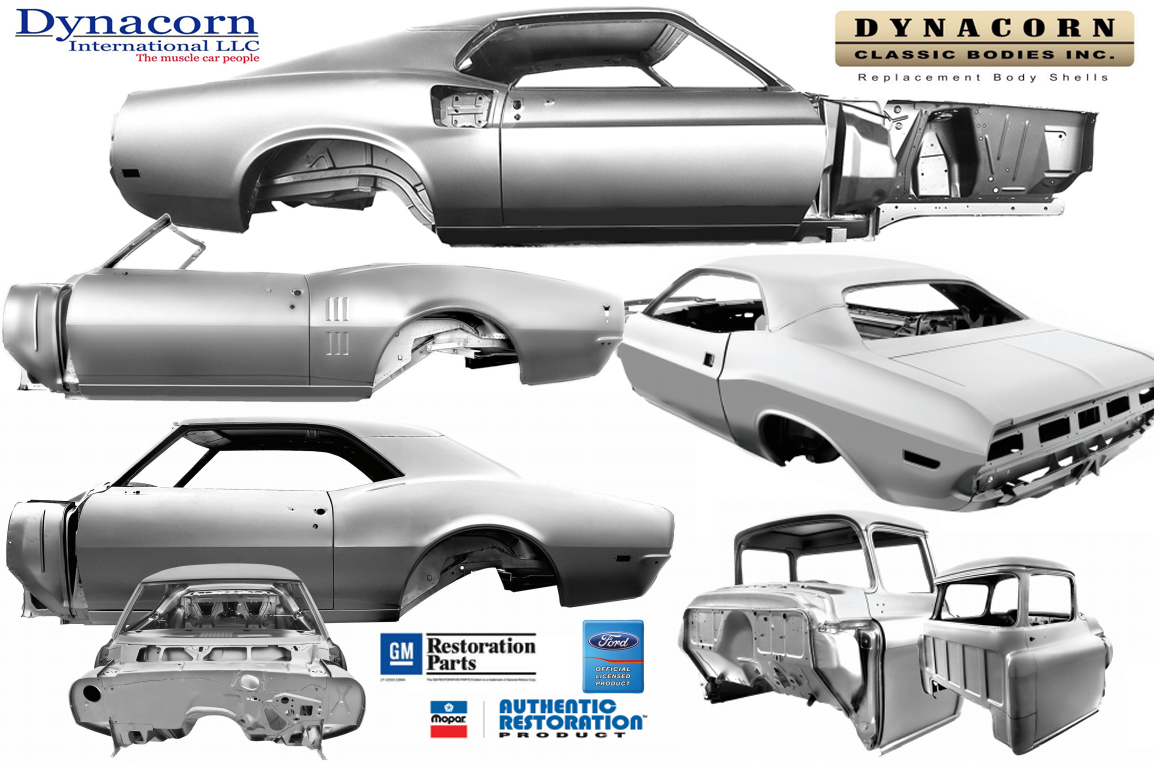 Dynacorn Classic Bodies
Other Dynacorn products include: Bumpers, Dash pieces, original style electrical equipment - horns, antenna, clocks, tacho's, lights, light bezel's etc; Heating & Cooling components - Heater Boxes, Air Vents, Evaporators, A/C Plenums, vacuum motors and more.

The best way to find a dynacorn product for your vehicle is by using their helpful online catalogue to find the right part and then contact our friendly team here on Brisbane's bayside at Capalaba.

---