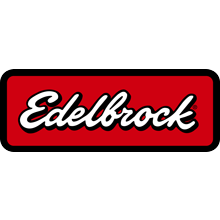 Edelbrock
Edelbrock components include:
Carburettors, Intake Manifolds, Gaskets, Cylinder Heads & Cylinder Head Accessories, Camshafts, Lifter Kits, Valvetrain & Gear Drives, Timing Chain Sets & Covers, Supercharger kits, Electronic Fuel Injection, Intake Elbows, Throttle Bodies, Water Pumps, Accessories & Dress up Components, Nitrous System Components, Fuel Pumps & Regulators, Data Acquisition systems, Edelbrock Power Packages – Performer & E-Street Package / Performer RPM Package / Power Package Top End Kit, Manifold & Carby Kits

Contact our team at Superformance for all of your Edelbrock needs, we are an Australian distributor for Edelbrock components and we can source any part you need.
Or come visit our shop located on Brisbane's bayside at Capalaba in Queensland; We carry a large range of Edelbrock components on the shelf including Carburettors, Intake Manifolds, Water Pumps, Dress up Parts - Valve Covers, Air Cleaners, Breather Caps and a lot more; so come visit our shop or contact us to get your Edelbrock parts underway.


For a complete list of Edelbrock products, have a look at the online catalogue below:
Edelbrock 2015 Catalogue (.pdf) 37Mb

Please Contact Us for information on these products.
---