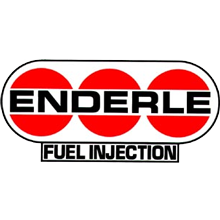 Enderle
Enderle Fuel Injection offer a large range of products for fuel injected applications.
Enderle Products include: Blower Injectors, Big & Ugly Injectors, Tunnel Ram Injectors, Single B/Fly Injectors, Upright Injectors, Fuel Pumps & Components, Barrel Valves, Injector Hat Components & Filters, Nozzle Bodies & Jets, Hat Lines, Linkage Kits, Injector Hoses, Fittings, Shutoff Valves, Fuel Shut Off Kits, Priming Components, Injector Spacers & Adapters, Port Lines, Belt Drives & Bracket Assemblies and more

We keep Enderle Linkage kits on hand and can source any other product from Enderle that you may require. So contact the team at Superformance for Enderle parts in Australia.

Please Contact Us for information on these products.
---