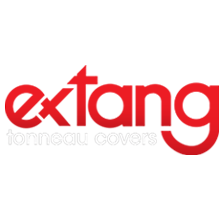 Extang
Extang Inc. manufacture aftermarket automotive pickup truck bed tonneau and tonno covers. Extang are an American manufacturing company that produces the best quality covers in the aftermarket industry. If you need a tonneau cover for your pickup truck then Extang is the number One choice.
Extang provides covers for the following pickup makes: Chevrolet, GMC, Ford, Dodge, Honda, Nissan, Toyota

Extang produce an extensive product range of tonneau covers with many different options for all popular pickup models, to find your favourite check out their website with the link below:
Extang Tonneau Cover Styles available link

The only choice to get an Extang Cover in Australia is to contact the team at Superformance, we are Australian suppliers for Extang and we can provide you with any cover model to suit your application, contact us today and enquire about Extang Tonneau Covers.

Please Contact Us for information on these products.
---