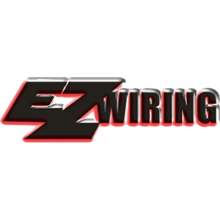 EZ Wiring
EZ Wiring produce top quality universal wiring harness kits, wiper kits and power window kits. These kits are all universal and can be applied to most applications.
Here at Superformance we have been using EZ Wiring components for a long time on many of our Hot Rod and street machine builds, their products are ideal for Hot Rod applications.
All of EZ Wirings products are designed to be as easy to use as possible, with detailed instructions and wiring diagrams for each kit, you will have no trouble applying an EZ Wiring product to your vehicle.

If you need EZ Wiring products in Australia then contact us at Superformance, we keep EZ Wiring products on the shelf and can supply any EZ Wiring parts you may require.

Please Contact Us for information on these products.
---