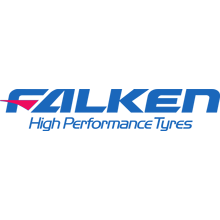 Falken Tyres
Falken Tyres are a range of tyres manufactured in the United States with impressive wheel durability and performance. Coming in a wide range of sizes and options to suit any form of wheel application.
Falken create tyres for Performance applications, Passenger car applications, 4WD / Offroading applications and Truck applications.

To find the right tyre for your vehicle, have a look at Falken Tyres wheel application lookup on their website with the link below:
Falken Tyres Lookup Link

When you have found the right size for your application contact the team at Superformance, we can assist you with any Falken tyre enquiry or purchase. Here at Superformance we are an Australian supplier for all applicable Falken Tyres, contact us today and ask about Falken Tyres.

Please Contact Us for information on these products.
---