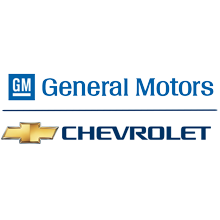 General Motors
Here at Superformance we pride ourselves on being the leading Australian supplier of genuine General Motors parts for American made GM Vehicles. From modern passenger cars, early model Sedans to Pickups we can supply GM Products for any GM/Chevrolet vehicle.

If you are after any GM / Chevrolet OEM product then contact our team at Superformance we can easily source any performance GM part or OEM GM replacement part that you may require. We keep a large range of replacement products for Chevrolet pickup trucks 1973-Current as well as some popular model vehicle parts also.

GM Performance Products and Chevrolet produce an enormous range of products for all of their vehicles.
For a look at their offered products, check out their catalogue here: GM Performance 2015 Catalogue (.pdf) 65Mb

Please Contact Us for information on these products.
---