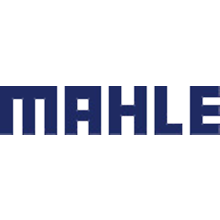 Mahle
Mahle group manufacturer a large range of aftermarket and OEM replacement products for automotive products in several vehicle categories listed below. Contact our team at Superformance for all Mahle product enquiries, we are Australian suppliers of Mahle products and can source and supply any parts required for your car.

Mahle products include:
Pistons - a wide selection to suit multiple vehicle makes and models, Flat Top Pistons, Dome Top Pistons, Inverted Dome Top and more. Contact us for more information on Mahle Pistons for your vehicle.
Camshafts - to suit a large range of vehicle makes and models.
Valvetrain Components - Cam followers, rocker arm assemblies, valves, valve seat inserts, valve guides and more
Air Intake management systems
Exhaust gas recirculation components
Turbocharger components
Fuel management products - Fuel filters, Water separation systems, activated carbon canisters, electrical heaters for fuel systems and more
Oil Management - Oil Filters, Oil Pumps, Oil heating & Cooling Products and more
Cooling System Components - Radiators, Coolant pumps, charge air cooling, egr coolers, battery cooling, front ends, thermostats and control valves.
Air conditioning system components
and more
Please
Contact Us
for information on these products.
---