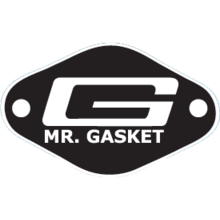 Mr Gasket
Superformance offers a wide range of Mr Gasket products available in Australia in-stock and straight from the USA.
Mr Gasket manufactures a variety of products for vehicles including Head Gaskets, Exhaust Gaskets, Intake Gaskets, Valve Cover Gaskets, Miscellaneous Gaskets, Fuel Pumps, Air Cleaners & Scoops, Water Necks, Engine Dress up Kits, Chemical cleaners, adhesives and much more.

For a complete range of their products have a look at their product catalogue on the link below; Then contact Superformance for all your Australian Mr Gasket needs.

Mr Gasket 2013 Online Catalogue (.pdf) 14.6Mb


Please Contact Us for information on these products.
---