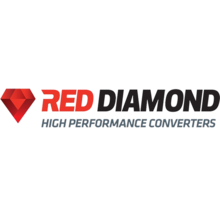 Red Diamond
If your after more torque or increased acceleration then a Red Diamond Torque Converter is what you need.
Red Diamond produce highly durable converters for a range of popular automatic transmissions, choose from a variety of stall speeds to increase your performance to the next tier.
Red Diamond Torque Converters are manufactured here in Australia and have a reputation as a premium product, which we at Superformance have used for many years in our own projects.

Applicable Transmissions that Red Diamond produce converters for include: T350, T400, T700, 4L60E, 4L80E, Powerglide, Trimatic, Torqueflite, C4, C6, FMX, BTR

If you are interested in ordering a custom made torque converter for your vehicle then check out our Torque Convertor Order Form (.pdf)

Please Contact Us for information on these products.
---