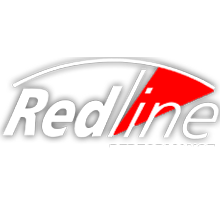 Redline
Redline manufacture aftermarket automotive engine accessories and components for common American engine applications, including Chevrolet, Ford and more.
Contact our team at Superformance for all of your Redline Performance part needs, we are Australia's leading supplier of Redline Performance Products, we carry a large range of their products on the shelf at our Brisbane Super Store and can source any product we dont keep as well.

Redline Performance Product Line includes:
Carburettor Spare Parts & Components specific Holley & universal parts.
Carburetor Adaptor plates
Inlet Manifolds
Fuel Components - Fuel Lines & Fittings
Carburettor Linkages, Throttle Cables
Air Filters
Rocker Covers / Valve Covers & Accessories
Thermostat Housings
Engine & Transmission Oil Pans
Dipsticks
Alternator Brackets - Small Block Chevrolet with and without A/C & Power Steering
Pulleys - Single Groove, Twin Groove Chevrolet & Ford
Gilmer Drive Kits
Engine Studs, Screws, Nuts & Bolts
Gaskets - Carburettor Base gaskets, inlet manifold gaskets, exhaust header gaskets
Gauges
Ignition Accessories
Hood Pin Kits & Accessories
Gear Shift Knobs & Door Lock Knobs
and more
Please
Contact Us
for information on these products.
---