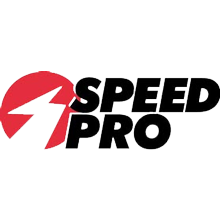 Speed Pro
Speed Pro is a Federal Mogul brand specialising in Pistons, Piston Rings and Engine Bearings, along with Speed Pro's brother company Sealed Power who are also a part of the Federal Mogul team producing similar products.

Together Sealed Power and Speed Pro offer the automotive industry a wide range of products to choose from for a multitude of vehicle applications. Sealed Power and Speed Pro products are available to suit a wide variety of vehicle makes and models including: Chevrolet, Ford, Holden, Chrysler, Buick and Asian imported vehicle applications Nissan, Mazda, Toyota, Honda, Mitsubishi and more.

For all your Speed Pro needs contact our team at Superformance, we are Australia's leading Speed Pro supplier; stocking a large quantity of Speed Pro and Sealed power products on hand for common applications as well as being able to directly import any other product you may need. Contact us today and enquire about Federal Mogul products for your vehicle.

Speed Pro & Sealed Power product line includes:
Engine Bearings including Conrod Bearings and Main End Bearings.
Pistons available in their Powerforged series for street performance and racing applications, their Digital diamond range for OEM replacement weight matched pistons and their cast hypereutectic range which is suitable for street and strip applications.
Piston Rings available in cast, moly and chrome options depending on application.
Small end bushes
Pushrods
Rocker Arm Kits
Core Plugs
Valve Stem Seals
Valve Springs & Valve Spring Retainers
Valve Locks/Collets
Valve Guides
Core Plugs
Exhaust Valves & Inlet Valves
Guide Plates
and more
Please
Contact Us
for information on these products.
---
Looking for other Federal Mogul product lines
Superformance is your one stop shop for all Federal Mogul product ranges including: