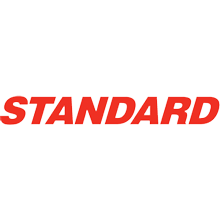 Standard Motor Products
Standard Motor Product Company are a large manufacturer of aftermarket and OEM replacement automotive electrical components.
Standard produce a wide range of products for an even larger assortment of vehicle applications including American Vehicle makes, European vehicle makes and Asian vehicle makes.

For all your Standard Motor Product needs contact our team at Superformance. We are Australia's leading supplier of Standard products, we carry a large range of their products on hand for Chevrolet Truck applications and can source any other product required from Standard. Contact us today and ask about Standard products for your vehicle.
Standard Motor Products List:
Sensor's

Accelerator Pedal Sensors
Air Charge / Manifold Temperature Sensors
Air Bag Clock Springs
Anti-lock Brake (ABS) Sensors
Brake Pad Wear Sensors
Camshaft / Crankshaft Position Sensors
Camshaft Synchronizer Assemblies
Coolant Temperature Sensors
Knock (Detonation) Sensors
MAP (Manifold Absolute Pressure) Sensors
Throttle Position Sensors
Vehicle Speed Sensors
Yaw Rate Sensors

Fuel Injection / Fuel System Components

Fuel Injectors
Multi-port Fuel Injection Replacement
Fuel and Water Separator Sensors
Fuel Pressure Sensors
Fuel Pressure Regulators
Fuel Vent Sensors
Fuel Pressure Dampers

Diesel Engine Components

Anti-Dieseling Relay
Camshaft Sensor
Diesel Air intake Heater
Diesel Fuel Heater & Relay
Diesel Fast Idle Temperature Switch
Diesel Fuel Injector Pump, Heat Shield & Modules
Diesel Glow Plugs, Glow Plug Control Sensors and Glow Plug Relays
Diesel Injection High Pressure Oil Pumps
Diesel Injector Pump Module
Diesel Valve Cover Gasket Connector
EGR Control Solenoid, EGR Valve, EGR Valve Brackets, EGR Valve pressure Feedback Sensor
Exhaust Back Pressure Sensor
Exhaust Gas temperature Sensor
Fuel Injection Control Pressure Sensor, Diesel Injectors and Seal Kits
Fuel Pressure Regulators and Sensors
Fuel Shut Off Solenoids
Turbo Charger components and more.

Switches & Relays

Driver / Passenger Operated Switches
Ignition Switches / Lock Assemblies
Relays
TechSmart Key Fobs

Emission Controls

EGR Valves
EGR Position & EGR Pressure Sensors
Canister Vent Solenoid
PCV Valves
Throttle Bodies

Ignition Components

Ignition Coil-on-Plug (COP)
Ignition Coils
Ignition Modules
TechSmart Distributor Assemblies
Ignition Wire & Cable Components

Electrical

Daytime Running Light Kits
Blower Motor Resistors
TechSmart HID Ballasts
Please
Contact Us
for information on these products.
---