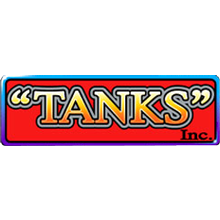 Tanks
TANK'S, INC. has been a leader in the street rod industry, receiving various awards for safety and innovation. In addition, it was the first to introduce style into street rod gas tanks; radiused edges, die-stamped openings, flush-mounted fittings, indented panels and slotted mounting flanges, just to name a few. It was also the first on the block with a true reproduction Deuce tank, though many had tried and failed. Their exclusive "Baffle-Tunnel" made polyethylene gas tanks a viable choice for the rodder. To top it off, the company holds three patents in the automotive field, two of them for gas tanks.

Tanks Inc are a large aftermarket fuel tank and fuel injection tank manufacturer with an enormous product range, offering tanks to suit a large amount of vehicle applications including: Buick, Chevrolet Sedan & Pickup, Ford, GMC Pickup's, Mercury, Mopar, Oldsmobile, Pontiac and Universal Tanks.

Please Contact Us for information on these products.
---