1923 T-Model Ford
Australia's Leading Ford T-Bucket Fibreglass Body Components!

Our Fibreglass Model T Components are made locally in Brisbane, Australia and are composed of only premium fiber and resin products.
To complement the Bodies we have available matching pickup bed's, guards, dash panels, floor's with tunnel, radiator surrounds and a range of cycle guards as can be seen below.

Fibreglass is hand laid in a premium quality mould by professional trades people. The release agent used allows for nice clean separation from the mould with minimal effort required for release and negligible marking on the final product.
The fibreglass is then top coated in a premium quality Gel Coat that has a smooth finish and can easily be painted over; The gell coat will be either white or grey depending on the batch it was made in.

We can provide our Ford T bucket products in many different stages including complete 'Turn-Key' builds with number plates ready for you to drive away.
Or we can supply and fit a body and a floor to your pre-existing chassis or one of our chassis', anything is possible.

Have a look at our Model T Chassis page for more information, or contact us with specifications on what you want to build.

Below is a sample T Bucket we have built in the past as a roller with the driveline fitted, ready for paint and trim.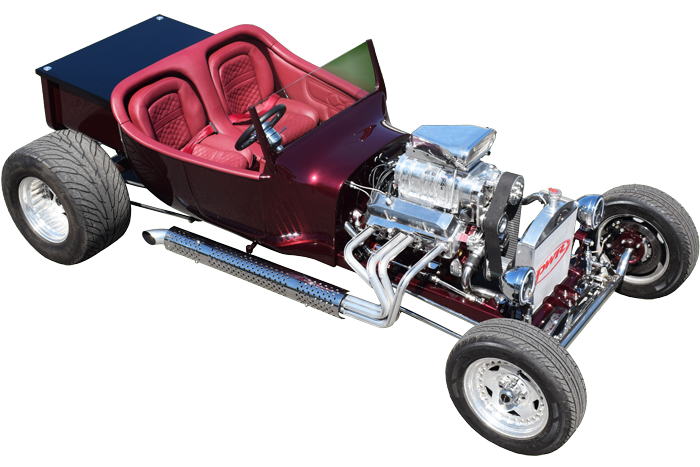 We can provide all T Bucket components and build them to any stage you would like to start at.

Please Contact Us for all of your T-Model Street Rod Enquiries
---